The high-end system for Laser Sintering of precious metal products is designed for the jewellery and watchmaking industries, providing the quickest-ever route from product concept to market launch.
The PRECIOUS M 080 allows tool-free manufacturing of high-quality metal parts directly from CAD data. It is capable of providing a wide range of production solutions.
Designs can be realised in only a few hours without the investment of tooling. The PRECIOUS M 080 builds the parts layer by layer, melting fine metal powder with a laser to create extremely complex geometries such as freeform surfaces, hollow sections and articulating parts.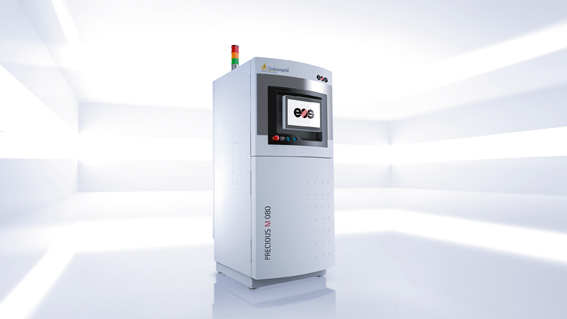 Excellent Detail Resolution
A 100-watt fibre laser provides exceptional beam quality and power stability. This guarantees optimum and consistent processing conditions in order to produce the highest quality parts.
Small laser spot size allows the creation of even the finest structures.
Sophisticated Powder Handling
A powder management process developed specifically for the jewellery and watchmaking industries ensures full accountability of the valuable powders.
Provides quick metal changeover through its cartridge-based system.
Extensive Portfolio
Wide range of precious metal powder alloys with optimised ParameterSets.
Process software with numerous exposure strategies and features to enable the optimum build process for various material types and applications.
Adaption to different requirements: Variety of options and additional equipment available.
Precious M 080

Building volume

Ø 80 mm x 95 mm (high, including building plattform)

Laser type

Yb-fibre laser; 100 W

Precision optics

F-theta-lens; high-speed scanner

Scan speed

up to 7.0 m/s (23 ft./sec)

Focus diameter

less than 30 μm

Power supply

200 – 240 V socket or fixed connection

Power consumption

max. 2.5 kW

External gas supply

5 bar operating pressure recommended

Dimensions (W x D x H)

System

800 mm x 950 mm x 2,250 mm

Recommended installation space

min. 1,00 m x 3,00 m x 2,5 m

Weight

580 kg

Data preparation

Software

EOS RP Tools; EOSPRINT

CAD interface

STL

Network

Ethernet